Contacting Dirleton PC Doctor
My name is Richard Fairbairn. The main phone number I use is 07557353862. During normal working hours I'll answer calls only if I am not with a customer. Text messages are preferred. If you have an emergency, you can text me outside normal hours and I will try to respond with advice.
My Facebook page is here.
You can also email me at richarddpd@gmail.com or use the Contact Form below!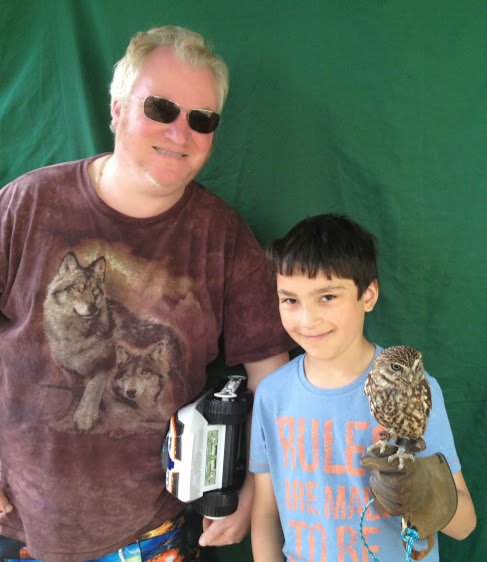 About the Dirleton PC Doctor
I'm Richard Fairbairn and I've been working professionally in information technology since 1994 when I started work as a technical author for Mitsubishi Electric UK Ltd at their Haddington plant. Since then I've held many different and challenging roles in I.T.
My experience has given me a broad skill set. I'm convinced that there isn't a computer problem that I cannot solve, but that doesn't mean I'm still not learning something new every day. Information technology is very much like that – dynamic and always changing. Its what attracted me to it in the first place and what continues to hold my interest after all these years.
I'm good at analysis and adapting to resolve problems old and new. The one thing I know for sure is this – nobody can know everything about computers and if someone tells you that they do then they've got a surprise coming to them someday!
I've performed various roles in information technology, including the following:
Training manager of Scottish division of an Oracle database training company in South East Scotland.
Development analyst / consultant for a Hamilton based information technology group.
Software development analyst for a software, training and consultation group in Central Scotland.
Quality Control manager and troubleshooter for mobile phone billing company in Edinburgh.
Technical author for a well known consumer products group.
Contact Details
You can email richarddpd@gmail.com. My address is 25 Gylers Road, Dirleton, EH39 5HA. The map below will show you where we are.

Family
My family moved to Dirleton in July 2007. We have a 17 year old son called Peter. In addition to PC maintenance I develop software for blind and visually impaired computer users. My long term goal originally was to produce a cheap alternative to hugely expensive "screen reader" programs available for blind computer users.
The Dirleton PC Doctor – Doctor Who?
I was trying to think of a catchy title, but I'm sure my customers will agree that its pretty appropriate – except you don't have to wait for hours to see me :). I've a very strong work ethic and will always give good advice where your equipment and situation are concerned. You won't spend more than you need to and you definitely won't pour good money into a computer that isn't worth it.
Skills at a Glance:
In addition to PC maintenance I also provide coaching, data recovery, bespoke software writing, typesetting and data handling services.
I've been repairing and installing PCs for many years now and believe in effective solutions geared towards individuals and their requirements.
Personally Speaking:
I love spending time with my wife and son. Working from my own home office has given me a priceless opportunity to be very involved with my son and I work very hard to make sure that I can be there when my family needs me.
I enjoy writing scifi in my spare time and practice karate, cycling and badminton when I can find the time (and my ankle isn't playing up). I am a big fan of the Amazon "Kindle" and an iPod / iPad convert. I also enjoy walking our beautiful Belgian Shepherd (Groenendael) dog Diezel, playing Call of Duty Black Ops and Virtua Fighter. I collect old Dinky models and 70s memorobilia. I would dearly love to own an Aston Martin DB5. My son – who is considerably more talented than I – promises to buy me one when he leaves school. I will settle for another Triumph TR7. I've recently completed my first novel, which can be found on the Kindle store. Its a science fiction book and may appeal to anyone who enjoyed Firefly, Avatar, Star Trek, Silent Running, etc. The novel is the first in a trilogy and book 2 is underway!
I'm on Facebook and hated the idea of it at first. However, its a hugely convenient way of sharing photos and such with family and friends. I welcome anyone to become my Facebook friend and offer a £5 discount to any new friends. Here's my Facebook link…
Computer Systems I've Owned – Warning GEEK STUFF!
I'm sure that the seeds of my interest in I.T. were sown when my parents bought a Magnavox Odyssey video game console way back in 1975! Of course, it wasn't the first or last games console we had when I was growing up. We had the original Pong and the amazing Atari console – complete with Space Invaders! I was hooked then and went on to acquire many different computer systems before becoming professionally involved in computers. I owned a ZX81 with a 16kb expansion card in 1983 – £12 second hand from a college friend called Gary Donaldson. I acquired an all singing and dancing Dragon 32 in 1985 (complete with state of the art peripherals that enabled it to talk – leading to my involvement with software for the blind – and a 2400 baud modem to connect to a few machines here and there that would someday become the internet as we now know it). Later in 1987 I got a more mainstream "common or garden" Commodore 64. I got more serious with a surprisingly versatile Commodore Amiga 600 in 1991 and used this as my first true "office computer". I also took possession of a humble green screen Amstrad Word Processor in 1993. Yes, the Amstrad was a step in the opposite direction. But I was focussing on my literature again in 1993. It was a fine machine for that task.
My first professional computer system was a PowerMac 8100 Macintosh computer – the most powerful computer in the office back then and still a formidable and capable machine today. Back when everyone around me struggled with Windows 3.1, I was already performing actions that PC users wouldn't know for years to come. Its enormous CRT monitor literally left room for nothing else on my desk!
I built my first IBM PC in 1994 with the help of my boss at the time, Robert Irvine. I would have preferred a Mac but they were too expensive. We laboured all afternoon to assemble the PC from the cheapest components I could afford at the time from PC World magazine. Eventually came the time to feed the twenty five floppy disks that contained Windows 95 and after hours of labour my DX100 486 PC "Joshua" came to life. Any computer enthusiasts reading this will recognize that the PC was named after the computer from the motion picture Wargames…
Today I own quite a few different computer systems – including the latest Joshua VI. I'm slightly embarrassed to admit that they all have names. These are Trooper, Whitey, Spitfire, Mediaboy, Silverbell, Jasmine and (unimaginatively) my latest admin PC was unfortunately named just "Dell". I've just acquired an old eMac that I haven't yet named.