Media Conversions (Video and Audio)
VHS, VHS-C, HI-8, DIGITAL8, AVCHD, DV, HDV
These are all common camcorder formats. I can convert all of these to high quality DVDs. A digital copy can be supplied on USB flash drive also if required.
I can also convert your old audio cassette tapes to CD.
Camcorders
It's easy to overlook how important these moments are. Equally, it's difficult to find the time to take the movies off your camcorder and make them into something you and your family can enjoy, forever, whenever you feel like it. I know this, because we had the same problem. Hours of video footage but never enough time to properly convert it to a usable DVD that we could all enjoy. Finally, I took the plunge and obtained the equipment I needed to begin producing superior quality home movies. The movies I create from your source material are of a very high quality and are beautifully presented with a full colour printed DVD and glossy DVD case. If you like, you can send me your own pictures and design ideas for the DVD cases.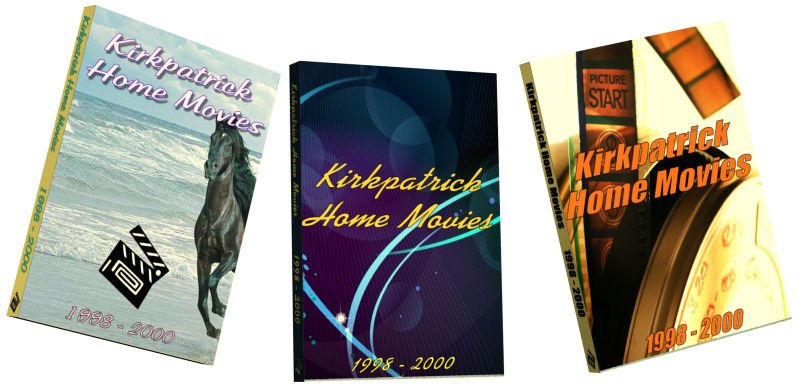 Video Conversions
I can convert your home movies to a professionally printed and luxuriously presented high quality DVD. As I'm local, you don't need to worry about your tape getting lost or damaged in the post. All you need to do is hand it in to me and I'll give you your tape and a DVD.  VHS, HI-8, DIGITAL 8, VHS-C and any digital format covered. Precious memories preserved forever in an easy to enjoy and displayable package.
You can guarantee that the product you receive will be of the highest quality. The DVD media I use is of a very high standard and will play on all computer systems, DVD players and game consoles. DVDs are printed with your own choice of custom photographs, or you can choose from one of my own generic designs. But rest assured that you'll be happy to keep the end result on the shelf along with the rest of your DVD collection. And if you're giving the DVD as a gift the recipient will be very happy when they open the package.
Pricing
Contact me to discuss the pricing. I am flexible depending on the quantities you require and the effort that will be involved.
Phone 07557353862 and ask for Richard Fairbairn. Or send an email to richarddpd@gmail.com